Post by Motown Honey on Jun 16, 2005 19:54:11 GMT -5
Tammi Terrell
Philly's Own
The Magic Girl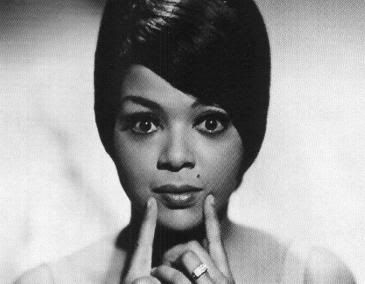 I attended the reception following the declaration of Tammi Terrell Day!
I missed the declaration and proclamation ceremonies at City Hall and Love Park; but at the reception, Ms. Marilyn Clyburn, who works with Marian Tasco (Counselwoman), who was instrumental in seeing Tammi Terrell Day actualized, was there. Ms. Marilyn said nurses from Graduate Hospital were at the ceremonies . They had treated Tommie! The ceremonies will be highlighted on the news in our area.
June 16 will now and forever be Tammi Terrell Day!
The reception was such a beautiful atmosphere. Actress, Ms. Terri Holmes, helped sell the books, T shirts, and later pins for the event. She also was gracious enough to loan us her camera, since I had forgotten mine! I can't wait until she uploads them and sends them to me
Ms. Ludie is as pretty as her sister Tommie! She signed our books and told us we were as pretty as we wanna be :lady:
Ms. Vickie signed our books too. She is a huge fan of Tammi's and she really felt like she had to write this book; so sweet.
Dr. Rchard Harner was there, he was Tommie's neurosurgeon! Ms. Ludie got choked up when she acknowledged him; she said he did the best that he could. He said the Montgomerys were a beautiful family
Cousin Grace was there, Tommie and Ludie's cousin. She said she's in the book, she always got blamed for everything!
Ms. Ludie's youngest, Donnie was also in attendance
And the nicest, most beautiful woman was there also; Tommie's gym teacher from Roosevelt High, Mrs. Jean Robinson. She was Tommie's favorite teacher, and Tommie was her favorite student! Tommie spent a lot of time with her while at Roosevelt High. They were in the hospital together during Tommie's final days.
Everyone there that actually KNEW her confirmed that Tommie was as beautiful on the inside as she appeared on the outside! She was always so full of energy, joy, and love. She was a great sister, cousin, friend and person, to all. I told everyone there how much I loved her, her music and her spirit! It really shines through in the pictures and songs!
I can not wait to get into my book, the artwork and pictures are really beautiful